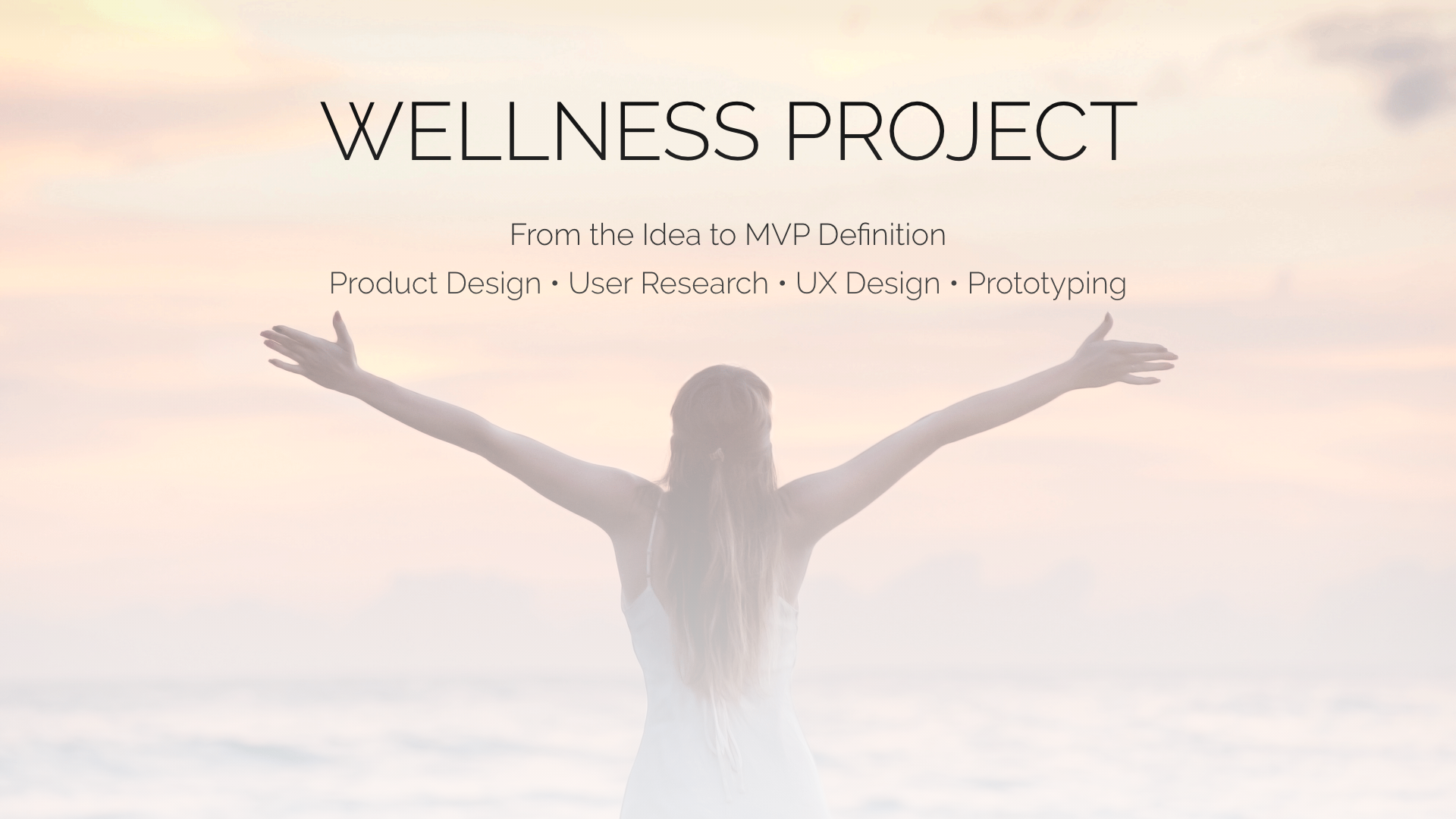 Our wellness depends a lot on the energy our body produces and the food our body drives the energy from. Converting food to energy is a complex metabolical process that depends on many factors like food quality and quantity, enzyme production, and timing. 
Using Circadian Cycle based science and personal metabolical markers we can calculate potentially the best time of the day to digest certain meals with the maximum amount of energy converted creating better food consuming experience for healthier living. 
By creating a Circadian Cycle based App that suggests the best time for certain meals and the best meals to consume for certain times of the day we can collect customers' experience feedback that can be a baseline for future capabilities and features.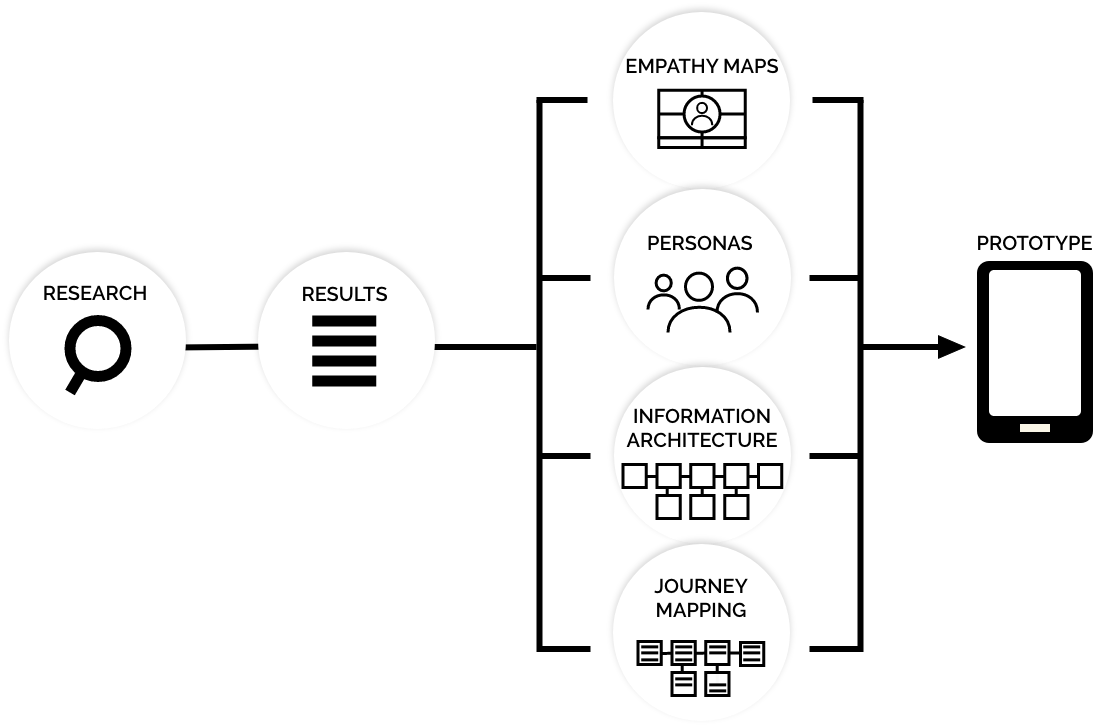 The research process began with a participants survey preparations with a goal to select people who are wellness oriented and are no strangers to using apps.
Once selection were complete, 30 minute 1:1 interviews were conducted over the Facebook Messenger. The goal was to understand how much attention they pay to choosing meals throughout the day, how they feel after meal and how would they rate their experience.
A quantitative survey was also administered via Google Forms in order to understand what variables were most important for participants and what kind of a feedback they are willing to provide.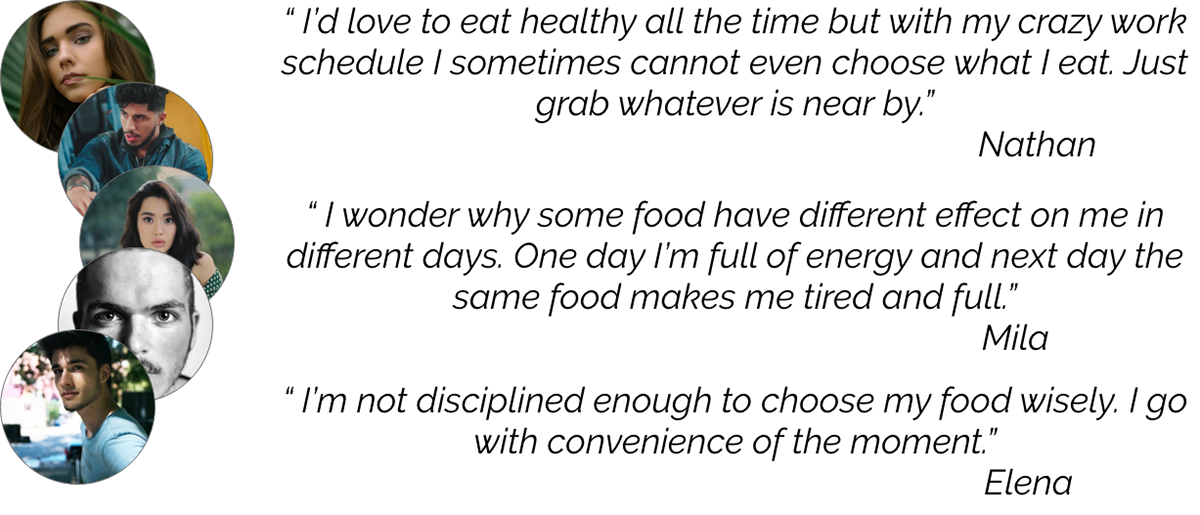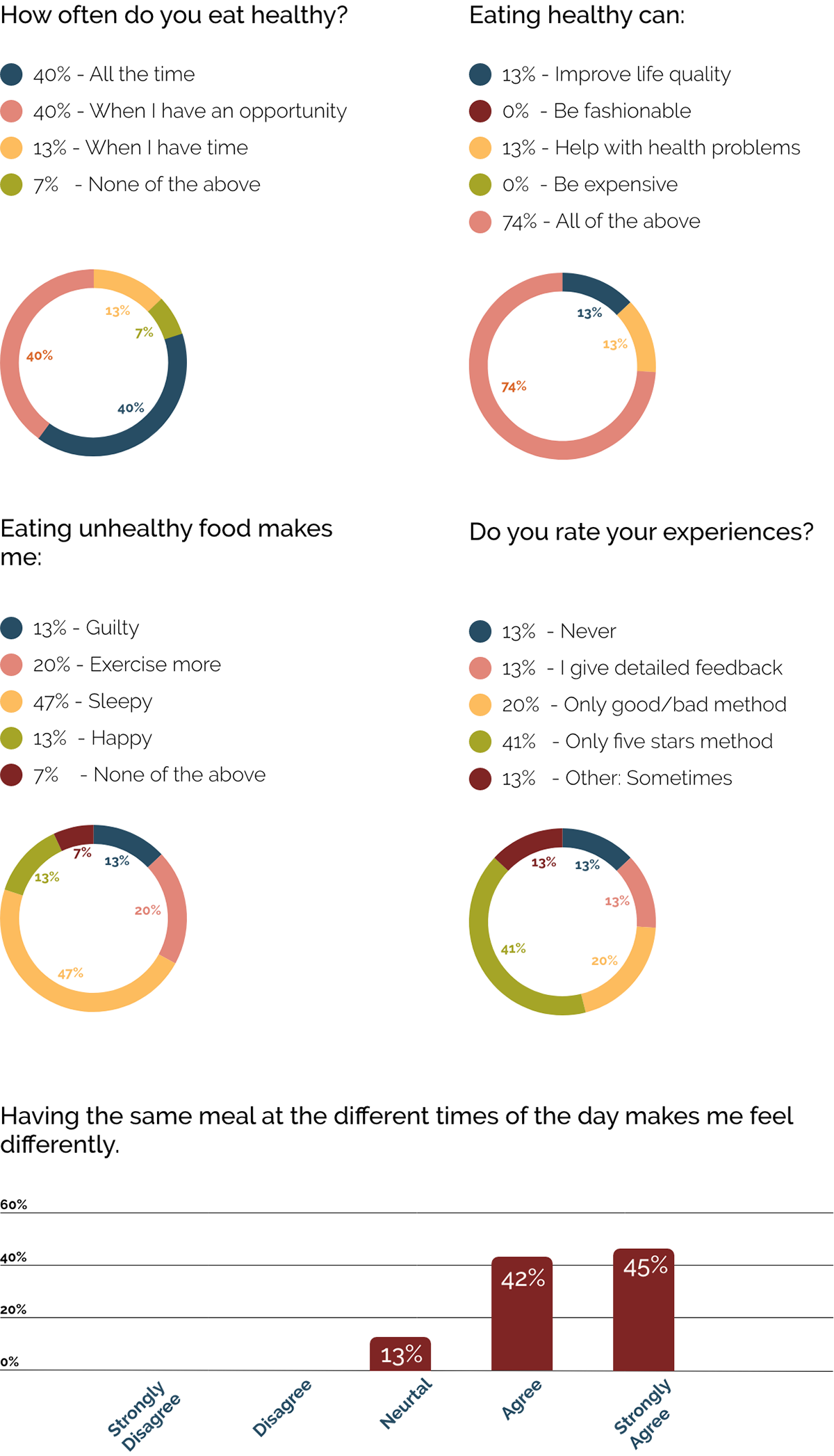 Eating healthy is very important to the vast majority of interviewed participants (40% are eating healthy all the time, 40% are eating healthy when they have the opportunity)
 Many participants (74%) see that eating healthy can be both beneficial and problematic (improve life quality, fashionable, help health problems and be expensive).
The majority of survey respondents agree (42%) and strongly agree (45%) that "Having the same meal at the different times of the day makes me feel differently", with only 13% being neutral and none disagreed.
They are willing to give feedback in a quick and simplified way: 20% in the Good/Bad method and 41% in the Five Star method. Only 13% are willing to give detailed feedback.
Major Product Capabilities

Applying research findings to the early product model, major product capabilities were outlined.
In this phase, we use a combination of qualitative and quantitative research methods to identify the following: 
• Determine the feasibility and acceptance of an underlined idea.
• The needs that your product meets for your users.
• The goals which your users rely on your product to meet. 
This phase is critical to a successful UX strategy, as it provides the baseline data that will drive all design decisions.

MEAL TIMING AND SEQUENCING


Empathy Maps and Personas

After interviewing several participants to understand habits, needs, and expectations from a new app, I built an Empathy Maps and Personas to help guide the development of the new product.
This phase is critical to a successful UX strategy, as it provides the baseline data that will drive all design decisions.
STRATEGY. MACRO PRODUCT CAPABILITIES

The next step was to map out the product user and admin journey and architecture emphasizing what features that should be integrated into the app.

Information Architecture Mapping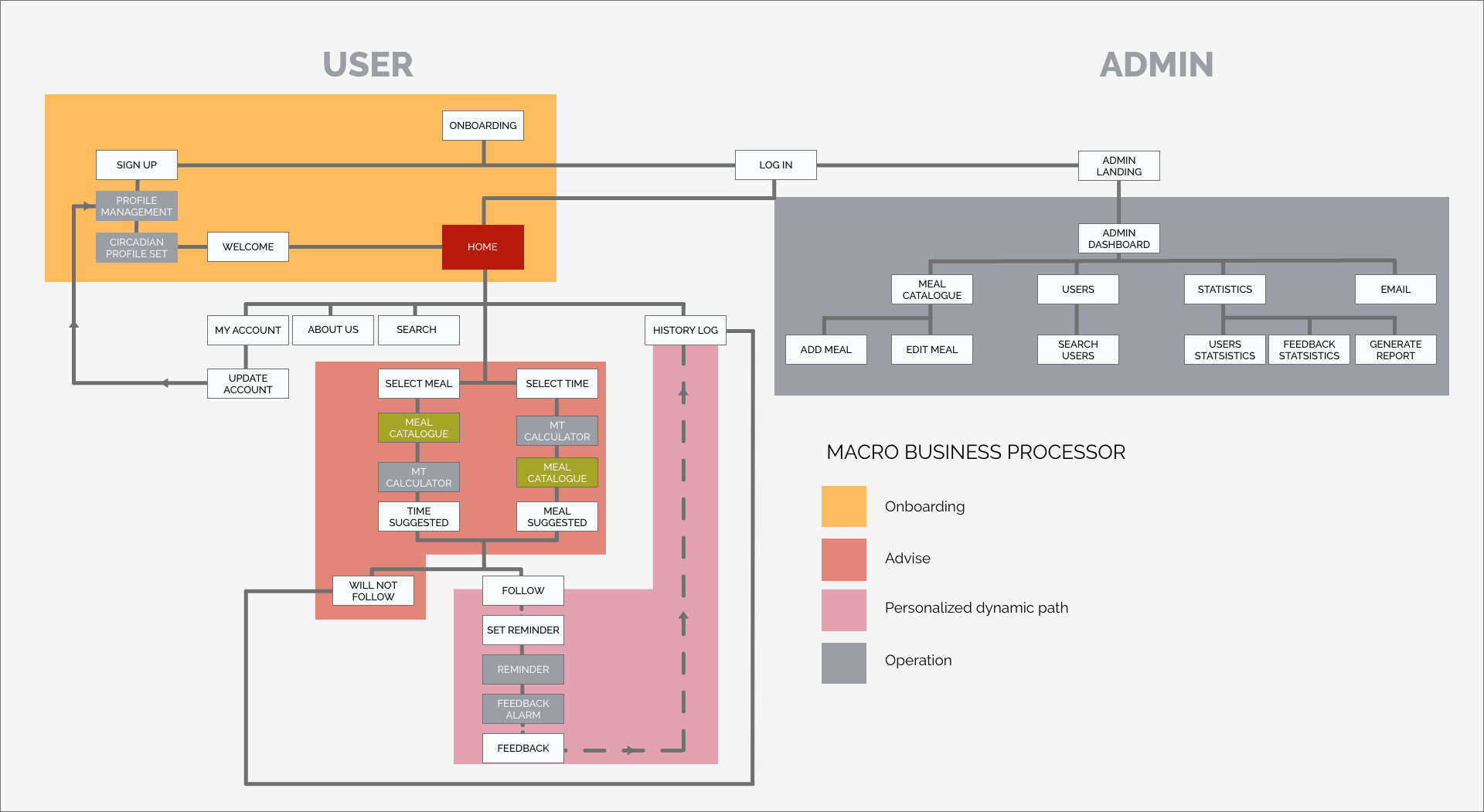 Working in an Agile Environment

At this stage, low-fidelity prototypes are created for the Admin Panel and the App. The next step would be creating a Style Guide and working on feedback from the science and developing team.